January 16, 2020
Leveling the Church / Sanctity of Human Life
What if the secret to pastoral success is to do less ministry? Or maybe it's more like a two-part secret: do less ministry, develop more people. The typical pastor takes on far too much. MICAH FRIES will be with us to chat about this. His new book is Leveling the Church: Multiplying Your Ministry By Giving it Away.
And, this weekend is Sanctity of Human Life Sunday. Abortion is such a challenging topic to talk about. LifeWay Research found that about 70 percent of women who had an abortion self-identified as Christians, while 43 percent say they attended a Christian church at least once per month or more at the time they aborted their child. CHARLES DIMARCO with New Life Solutions joins us too.
IN THIS EPISODE
Charles DiMarco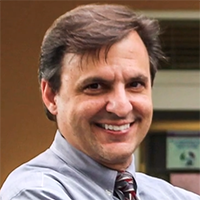 Charles DiMarco
Charles is President and CEO of New Life Solutions in the Tampa Bay area. The family of ministries includes A Woman's Place Medical Clinics, More2Life Youth Development Program, Passages of Hope Post-abortion Grief Recovery Program, Shepherd's Village Single-Parent Residential Ministry, and Breath of Life Women's Health and Birth Center.