January 02, 2020
Midlife Crisis
Instead of thinking that a new car, new career, new body, or new gaming console will give us the boost we need, let's rely on God to do an entirely new thing in our hearts, to "make a pathway through the wilderness [and] create rivers in the dry wasteland" (Isaiah 43:19).
This morning we also hear from hospital chaplain J.S. Park, author of the upcoming book, The Voices We Carry: Finding Your One True Voice in a World of Clamor and Noise.
IN THIS EPISODE
J.S. Park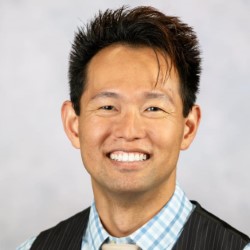 J.S. Park
J.S. Park is a hospital chaplain, a chaplain for the homeless, former atheist/agnostic, sixth-degree black belt, a recovered porn addict, intense introvert, suicide survivor, Korean-American, and loves Jesus. He has a B.A. in Psychology from USF and a Master's from SEBTS.