December 19, 2019
What's A Christian To Do About Santa Claus?
How do you handle the "Santa Issue" in your family as a follower of Christ?
Join the conversation: Call in or text us at 1-888-777-6810.
IN THIS EPISODE
Dr. Gregg Quiggle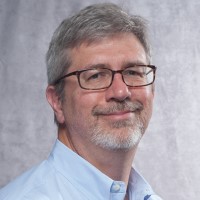 Dr. Gregg Quiggle
Gregg Quiggle is the D. L. Moody Professor of Theology and Dean of Study Abroad Programs at the Moody Bible Institute. He is a contributing author in several books, including Proclaiming Jesus in Water, Bread, and Wine: The Place of Baptism and Communion in the Gospel and Nothing but the Blood: The Substitutionary Atonement of Christ. Greg has a B.A. from Wheaton College and an M.A. from both Wheaton College Graduate School and Marquette University. His Ph.D. is from Open University.