December 12, 2019
Trusting Your Unknown Future to a Known God
Do you often worry about what the future holds? Do you long for peace but don't know how to have it? Do you know intellectually that God is trustworthy, but have a hard time living that out? Living in the "Land of What If…" is no fun. Ever been there?
This morning we also hear from Laura Dingman, author of This I Know: Trusting Your Unknown Future to a Known God.
Join the conversation: Call in or text us at 1-888-777-6810.
IN THIS EPISODE
Laura Dingman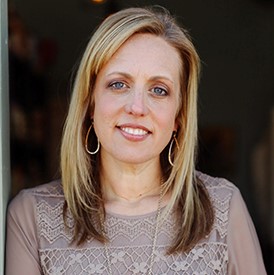 Laura Dingman
Laura Dingman spends most of her time creating and leading worship experiences that help connect people with the story of God. She has served in vocational ministry as the Creative Arts Director at The Creek, a large church in Indianapolis, for over a decade. She loves to show people where their story intersects with God's story. She enjoys belting Broadway, laughing hysterically, reading great books, and living life with her favorite two people in the whole world, her husband, Matt, and her spunky daughter, Abigail. Laura's books include, Life Rhythms: Learning to Live in God-Centered Time and I Am Found: Quitting the Game of Hide and Seek with God and Others.