November 20, 2019
Autism
Has Autism touched your life in some way? Autism Spectrum Disorder (also known as ASD) is a neurological disorder commonly characterized by difficulties with social interaction, communication, and sensory sensitivity. Typically, someone with ASD is unable to read body language or distinguish things like jokes or sarcasm. They also probably exhibit a lack of eye contact during conversation and struggle with handshakes. Thus, having to face social interaction can cause anxiety that only compounds as the people in an area increase. People with ASD also typically have a topic they find extremely interesting that they could talk about for hours. However, ASD isn't a cookie-cutter disorder, meaning it doesn't manifest the same in all people on the spectrum.
Multi-platinum recording artist Jaci Velasquez will be with us. Jaci's eldest son, Zealand was diagnosed a few years ago when he started school. She'll join us to talk about her journey.
Join the conversation: Call in or text us at 1-888-777-6810.
---
There's still time to give to TWR's Oasis Transmitter Project: Africa Needs Jesus. Call: 1-833-897-4673
IN THIS EPISODE
Jaci Velasquez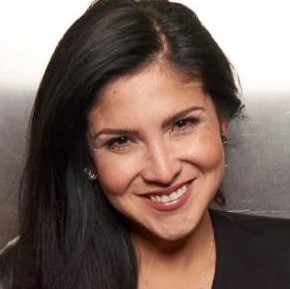 Jaci Velasquez
At a young age, Jaci Velasquez's singing career rocketed to stardom, and her marriage thrived—then both suddenly crashed. Losing her reputation, her record label, and even some of her most-treasured relationships, Jaci began a long, healing journey from thinking of herself not as a Christian music darling or a broken young woman but as a beloved child of God. Today, her renewed faith carries her through a resurrected career, a second marriage, and the ups-and-downs of being a mother of a child who has autism.
In When God Rescripts Your Life: Seeing Value, Beauty, and Purpose When Life Is Interrupted, multi-platinum-selling, Grammy-nominated artist Jaci Velasquez shares how she overcame the challenges of early fame and a failed marriage and trusted God to turn her broken pieces into priceless treasures.