November 12, 2019
You're Invited / Dinner Church
Many people today feel lonely, isolated, and disconnected from God and others. We crave authentic community, but we have no idea where to start. We'd be glad to cultivate friendships; but honestly, who's got the time? Care to share your best hospitality tips? How does the enemy of our soul keep us from offering biblical hospitality?
Resource: Why Are Some Churches Trading Pews for Dinner Tables? A conversation with Dinner Church pioneer, Verlon Fosner.
Join the conversation: Call in or text us at 1-888-777-6810.
IN THIS EPISODE
Leslie Verner
Leslie Verner
Leslie Verner has her masters in intercultural studies and bachelors in elementary education, both from Wheaton College. She lived in China for five years, teaching English as a second language for three years and studying Mandarin full-time for two years before returning to the states to get married and be a teacher in Chicago's Chinatown. She is currently staying home with her three small children, but is a freelance writer and editor at SheLoves Magazine and volunteers with international students in her area. Leslie blogs regularly about faith, family, social justice and cross-cultural issues.
Verlon Fosner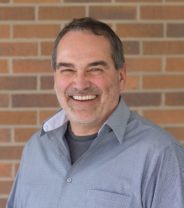 Verlon Fosner
For the last decade, Dinner Church pioneer Verlon Fosner and his church have been hosting weekly dinner gatherings as the flagship of their church family life and mission. What began as an urban Dinner Church spread into a multi-site Dinner Church, and then expanded into a national Dinner Church Network. In 2016, Verlon joined the Fresh Expressions US team to lead the DinnerChurchCollective initiative.