November 04, 2019
Jesus in Red / Bible Q & A
Do you have a Red-Letter Bible? The words of Jesus are printed in red ink to make them stand out. Do you like using a Red-Letter Bible? Why or why not?
Our guests this morning are Ray Comfort and Bryan Litfin.
Join the conversation: Call in or text us at 1-888-777-6810.
IN THIS EPISODE
Ray Comfort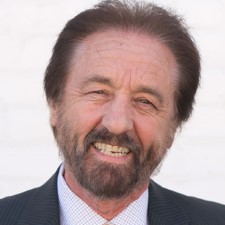 Ray Comfort
Ray is a New-Zealand-born Christian minister. He is the founder and CEO of Living Waters and a bestselling author of more than ninety books. He is also the producer of award-winning movies that have been viewed by millions.
Dr. Bryan Litfin
Dr. Bryan Litfin
Bryan Litfin received his PhD in Religious Studies from the University of Virginia and a Master of Theology from Dallas Theological Seminary. His undergraduate work was at the University of Tennessee in the field of Communications. Bryan recently began working as an acquisitions editor for Moody Publishers, after serving for 16 years as Professor of Theology at Moody Bible Institute in Chicago.