October 18, 2019
The Land Between
We've talked about staying power.. Hanging in there when things get tough. Staying when you'd rather leave. Refusing to take the "easy way out". But there's another part of the discussion we didn't get to.. one that is equally important: Going when you want to stay. Going power.
Has the Lord ever told you to "go"? To head out even when the plan wasn't fully in view.. only the next step? When going was inconvenient and scary? When you wanted to stay right where you were? Geographically, relationally, in your career, etc? An Abraham moment.. if you will.

"By faith Abraham, when he was called, obeyed by going out to a place which he was to receive for an inheritance; and he went out, not knowing where he was going" (Hebrews 11:8).
Join the conversation: Call in or text us at 1-888-777-6810.
IN THIS EPISODE
Jeff Manion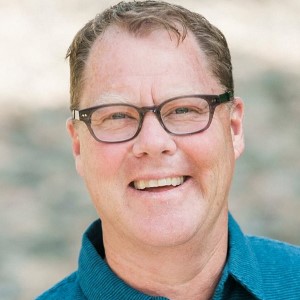 Jeff Manion
Jeff Manion is the Senior Teaching Pastor of multi-campus Ada Bible Church in Grand Rapids, Michigan, where he has served for over thirty years. He is the author of The Land Between, Satisfied, and Dream Big, Think Small. His great joy is digging deeply into Scripture and passionately teaching the story of the Bible in a clear and relevant way. He and his wife, Chris, have three adult children and are proud grandparents.
Erwin Lutzer
Erwin Lutzer
Dr. Erwin Lutzer is pastor emeritus of The Moody Church in Chicago where he served as senior pastor from 1980-2016. A renowned theologian and prolific author, he is also the featured Bible teacher on The Moody Church Hour and Running to Win. He and his wife, Rebecca, live in the Chicago area.