October 10, 2019
Fire Prevention
This week marks the observance of Fire Prevention Week, a time that we remember how to be safer in our lives with fire. The observance revolves around the week of October 9th in remembrance of the "Great Chicago Fire of 1871" an event that nearly destroyed the City of Chicago and cost hundreds of lives because there was no formal fire safety practices in place at the time.
Today we practice fire safety by remembering to check your smoke alarm and to replace the battery in it twice a year. Smoke Alarms wake you from sleep so that may have time to escape a fire in your home. Most residential fires occur during the evening hours when people are at home sleeping.
In addition, we need to remember some other important fire safety tips. Always know two ways out of your home in case of a fire, just in case the normal path of travel you take is blocked. Have a meeting place outside, where all of your family members can meet so that you may account for their safety and know that they escaped. Practice Fire Drills in your own home so that everyone will know how to escape in under two minutes.
This morning Seminole Fire Rescue's Brad Dykens joins us.
Join the conversation: Call in or text us at 1-888-777-6810.
IN THIS EPISODE
Brad Dykens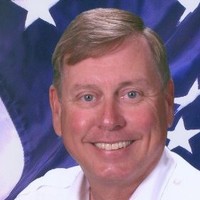 Brad Dykens
Brad Dykens serves as Community Preparedness and Life Safety coordinator responsible for educating the community in fire prevention, accident prevention, emergency preparedness, and health and wellness issues for the community. In this capacity, he also serves as one of the Fire Department Public Information Officers for the City of Seminole and Seminole Fire Rescue as the liaison with the media in regards to public affairs, incidents, and events. This position also serves as the Seminole CERT Program Manager and principal CERT trainer.