September 28, 2019
Kurt and Kate Weekend
This Saturday morning we hear highlights from the week, including:
Erica Wiggenhorn about her resource, Unexplainable Jesus: Rediscovering the God You Thought You Knew, from September 25.
Ravi Zacharias International Ministries' Abdu Murray shares the truth about Jesus in a World of Counterfeits, from September 26.
Plus, another edition of Bible Q&A with Philip Nation from Fridays with Philip on September 27.
IN THIS EPISODE
Erica Wiggenhorn
Erica Wiggenhorn
Erica Wiggenhorn is the founder of EveryLifeMinistries, bringing the truths of Scripture to transform lives. She teaches in various local and national venues and serves on the women's ministry leadership team for her church. She's also taught women in the Arizona State Prison system, and overseas. She loves to bring God's Word through Bible teaching, conferences, seminars and retreats. A graduate of Azusa Pacific University, Erica lives in Phoenix with her husband, Jonathan, and their two children, Eliana and Nathan. For more information about Erica, her Bible studies, and writing/speaking ministry.
Abdu Murray
Abdu Murray
Abdu Murray is North American Director with Ravi Zacharias International Ministries and is the author of three books, including his latest, Saving Truth: Finding Meaning and Clarity in a Post-Truth World. For most of his life, Abdu was a proud Muslim who studied the Qur'an and Islam. After a nine year investigation into the historical, philosophical, and scientific underpinnings of the major world religions and views, Abdu discovered that the historic Christian faith can answer the questions of the mind and the longings of the heart.Abdu holds a BA in Psychology from the University of Michigan and earned his Juris Doctor from the University of Michigan Law School. Abdu is the Scholar in Residence of Christian Thought and Apologetics at the Josh McDowell Institute of Oklahoma Wesleyan University.
Dr. Philip Nation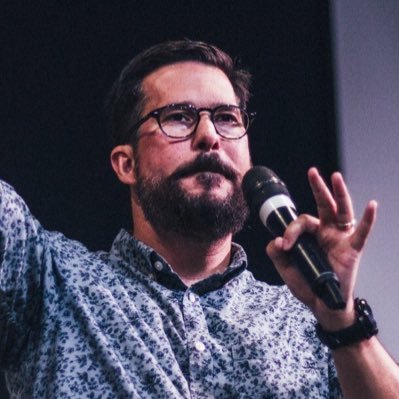 Dr. Philip Nation
Philip Nation is a ministry leader, professor, and author. He serves as the Director of Global Impact Churches for the Baptist World Alliance and as an assistant professor with Houston Baptist University. He is the author of several books and Bible studies including Habits for Our Holiness on missional spirituality, Storm Shelter on the Psalms, and Pursuing Holiness: Applications from James. He is overjoyed to be married to Angie and the father of two sons, Andrew and Chris.