September 27, 2019
Christless Christianity / Fridays with Philip
Author Michael Horton says more and more evangelical churches are now essentially Christless.
"Aside from the packaging, there is nothing that cannot be found in most churches today that could not be satisfied by any number of secular programs and self-help groups."
His point: Many churches have tossed out Christ and continue on without Him, sometimes not even realizing that He has been lost along the way.
Agree? Disagree?
Big idea: "It is not heresy as much as silliness that is killing us softly."
This morning we also hear from Dr. Philip Nation, with another edition of Bible Q&A on Fridays with Philip.
Join the conversation: Call in or text us at 1-888-777-6810.
IN THIS EPISODE
Dr. Philip Nation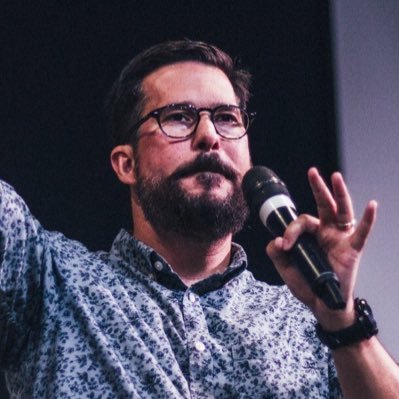 Dr. Philip Nation
Philip Nation is a ministry leader, professor, and author. He serves as the Director of Global Impact Churches for the Baptist World Alliance and as an assistant professor with Houston Baptist University. He is the author of several books and Bible studies including Habits for Our Holiness on missional spirituality, Storm Shelter on the Psalms, and Pursuing Holiness: Applications from James. He is overjoyed to be married to Angie and the father of two sons, Andrew and Chris.