September 23, 2019
Jesus Is - Who Do You Say That I AM?
Do you know Jesus as He really is?
We can speak in abstracts all day long. We can ponder who Jesus is and what it means to follow Him. But He wants our confession. He wants to know, "Who do you say that I AM?"
How we answer defines our lives both now and forever.
This morning we also hear from author and Bible teacher Becky Harling, plus, at 8 a.m. Open Line's Dr. Michael Rydelnik joins us for some Bible Q&A on Mondays with Michael.
Join the conversation: Call in or text us at 1-888-777-6810.
IN THIS EPISODE
Becky Harling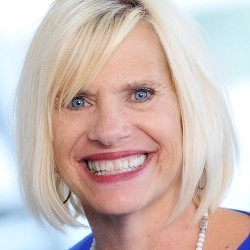 Becky Harling
Becky Harling holds a degree in Biblical Literature and is a sought-after speaker and Bible teacher at women's conferences. Becky is a gifted communicator with a passion for helping women find life transformation through Jesus. She is the author of several books including Rewriting Your Emotional Script and The 30 Day Praise Challenge. Becky and her husband, Steve, minister throughout the world in his role as president of the global ministry, Reach Beyond.
Dr. Michael Rydelnik
Dr. Michael Rydelnik
Dr. Rydelnik is professor of Jewish Studies at Moody Bible Institute and the Bible teacher on Moody Radio's Open Line answering listener Bible questions (Saturday mornings 10–Noon ET). The son of Holocaust survivors, he was raised in an observant Jewish home in Brooklyn, N.Y., and became a follower of Jesus the Messiah during his high school years. He's the author of several books, and co-editor of The Moody Bible Commentary.