September 19, 2019
Redeemed
What's your redemption story? What did God redeem you from?
Lead singer of the band Big Daddy Weave, Mike Weaver, is giving all honor to God after a Tennessee man confessed to murder because of the lyrics of his song Redeemed.
"We are continually amazed at how God has used this song. The moment we started singing 'Redeemed' stories began to pour in of God's grace. But as a band, we have nothing to do with the stories we hear about the song, it's only Jesus. Only He can use a song in this way. We're so thankful for all God continues to do," Weaver said in response to the confession of Danny Dashay Holmes.
This morning we also hear from Dr. John Koessler, former Professor at Moody Bible Institute. Join the conversation: Call in or text us at 1-888-777-6810.
IN THIS EPISODE
Dr. John Koessler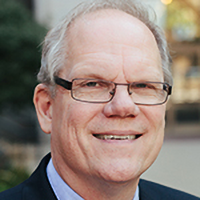 Dr. John Koessler
Dr. John Koessler is faculty emeritus of pastoral studies at Moody Bible Institute in Chicago, where he served as professor of applied theology and church ministry for 25 years. He is the author of several books, including All Together Different (with J. Brian Tucker), The Surprising Grace of Disappointment, A Stranger in the House of God, and True Discipleship: The Art of Following Jesus. He is a contributing author to the Moody Bible Commentary and also serves as a contributing editor for Moody Bible Institute's publication Today in the Word, where you can read his monthly "Theology Matters" column. He and his wife, Jane, have two sons.