September 11, 2019
9/11 - 18 Years Later
Almost 3 thousand people lost their lives in the attacks that day. It is a solemn and emotional memorial event. It always is.
As one writer put it:
"We mourn, still, for all those who were killed. We remember, still, where we were when it happened, what we were doing, what we were thinking, what we were feeling. And how we felt afterwards."
Have you spent some time reflecting on one of the saddest days in American history? Do you remember where you were when you first heard about the planes hitting the World Trade Center? The Pentagon? When United Airlines Flight 93 went down in Pennsylvania? What was running through your mind? Did you know anyone who lost their lives that day? Did 9/11 cause you to get serious about your faith? What are some of the lessons we should always remember from that day 18 years ago?
This morning we also hear from Pastor Miguel Paredes and his wife Betsy. They were in New York on 9/11.
Join the conversation: Call in or text us at 1-888-777-6810.
IN THIS EPISODE
Miguel and Betsy Paredes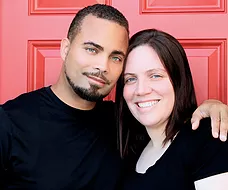 Miguel and Betsy Paredes
Miguel and Betsy are founders of Zealous Christian Ministries, Inc. the nonprofit hub for Tap Me If You Need Prayer initiative, are Hispanic from New York. Currently, they attend The Father's House Church in Leesburg, Florida.