August 14, 2019
Empty Nesters / Boomerang Kids
IT'S HAPPENING! You weren't always sure you'd get here, but the kids grew up and are surviving—more or less successfully.
But what now?! If you're like most moms, you're caught between grief and delight, and full of questions, loose ends, hopes, and regrets.
Empty nesting can be a disorienting time, but it can also be the best time of your life.
Agree? Share your thoughts.. and a bit of your journey.
Join the conversation: Call in or text us at 1-888-777-6810.
IN THIS EPISODE
Jill Savage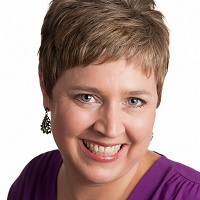 Jill Savage
Jill Savage is an author and speaker who is passionate about encouraging families. She is the author of twelve books. Featured on Focus on the Family, Crosswalk.com, and Today's Christian Woman magazine, Jill is the founder of Hearts at Home, an organization that encouraged moms from 1994-2017. Jill and her husband, Mark, have five children and three grandchildren. They make their home in Normal, Ill.