August 12, 2019
Faith vs. Works / Mondays with Michael
Everything you never knew about the men behind the controversy.
Put James and Paul next to each other and some tough-to-answer questions come up. Paul says we're saved by faith alone, not works—and James seems to say the opposite. If you've been around the church for a while, you probably know enough to say "the right thing" if someone asked about these verses. But would your answers hold up to scrutiny? If pressed, would you know what to say?
Join the conversation: Call in or text us at 1-888-777-6810.
IN THIS EPISODE
Dr. Michael Rydelnik
Dr. Michael Rydelnik
Dr. Rydelnik is professor of Jewish Studies at Moody Bible Institute and the Bible teacher on Moody Radio's Open Line answering listener Bible questions (Saturday mornings 10–Noon ET). The son of Holocaust survivors, he was raised in an observant Jewish home in Brooklyn, N.Y., and became a follower of Jesus the Messiah during his high school years. He's the author of several books, and co-editor of The Moody Bible Commentary.
Dr. Chris Bruno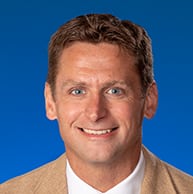 Dr. Chris Bruno
Chris Bruno serves as assistant professor of New Testament and Greek at Bethlehem College and Seminary in Minneapolis, MN.