August 09, 2019
Preachers and Bling / Fridays with Philip
He's wearing the youth pastor's salary.
Celebrity preachers made national headlines a few months ago for their expensive sneakers, now a new Instagram account is calling attention to their pricey watches with some pushing retail value of nearly $40,000.
What's your take on this? Should pastors put limits on the things they buy? Why or why not? What biblical principles come into play here? Are they exercising their freedom? But what about causing others to stumble? (Romans 14)
Join the conversation: Call in or text us at 1-888-777-6810.
---
There's still time to give to 48 Hours of Impact.
Give a gift online: www.moodyradiogiving.com or by calling: 1-800-600-9624.
IN THIS EPISODE
Dr. Philip Nation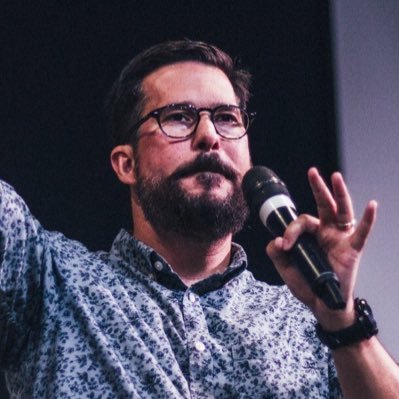 Dr. Philip Nation
Philip Nation is a ministry leader, professor, and author. He serves as the Director of Global Impact Churches for the Baptist World Alliance and as an assistant professor with Houston Baptist University. He is the author of several books and Bible studies including Habits for Our Holiness on missional spirituality, Storm Shelter on the Psalms, and Pursuing Holiness: Applications from James. He is overjoyed to be married to Angie and the father of two sons, Andrew and Chris.
Pierre Chestang
Pierre Chestang
Pierre manages the Moody Radio stations in Central, West, and Southwest Florida, while also serving as a regional manager. He graduated from Moody Bible Institute and earned a communications degree from Columbia College, Chicago. He also teaches at the Bible Training Centre for Pastors, a ministry of his church in Tampa, Fla.
Mike Stevens - News Announcer
Mike Stevens - News Announcer
Mike has anchored and reported television news in numerous cities for approximately 30 years from coast to coast. Those locations include Atlanta, New York, Sacramento California, Flint Michigan, Columbus Ohio and his native Philadelphia. Mike, his wife Becky, and their five now adult children came to Florida in 2013 when Mike was hired as Evening Anchor, and later became Executive Producer at a Sarasota television station. Mike is super excited about his current assignment on Kurt and Kate Mornings at Moody Radio Florida, which started in 2019. Mike says it's an opportunity to join a really talented group of professionals, who also love the Lord. Mike and Becky attend 34th Street Church of God in Tampa.