August 01, 2019
The Surprising Grace of Disappointment
Disappointment is a feeling everyone knows well—failed relationships, buyer's remorse, unmet expectations, and so on. In a broken world, disappointment surrounds us.
But Christians know that Jesus will never disappoint us, right? Wrong.
Jesus disappoints everyone on some level. He never fails, but He does disappoint.
We come to Jesus with false expectations, demanding or expecting things He doesn't promise, and then when He doesn't deliver, we're disappointed by Him. But this can actually be the best thing for us even though it doesn't feel good.
Disappointment can take our wrong expectations and set them straight, bringing us closer to Jesus and into a deeper understanding of His very surprising grace.
Dr. John Koessler from Moody Bible Institute is a former pastor and professor, and we chat with him about The Surprising Grace of Disappointment.
Join the conversation: Call in or text us at 1-888-777-6810.
IN THIS EPISODE
Dr. John Koessler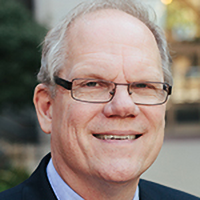 Dr. John Koessler
Dr. John Koessler is faculty emeritus of pastoral studies at Moody Bible Institute in Chicago, where he served as professor of applied theology and church ministry for 25 years. He is the author of several books, including All Together Different (with J. Brian Tucker), The Surprising Grace of Disappointment, A Stranger in the House of God, and True Discipleship: The Art of Following Jesus. He is a contributing author to the Moody Bible Commentary and also serves as a contributing editor for Moody Bible Institute's publication Today in the Word, where you can read his monthly "Theology Matters" column. He and his wife, Jane, have two sons.