July 01, 2019
Week of July 1
Thanks for joining us this summer! Check out our Facebook page for more updates.
Join the conversation: Call in or text us at 1-888-777-6810.
IN THIS EPISODE
Dr. Michael Rydelnik
Dr. Michael Rydelnik
Dr. Rydelnik is professor of Jewish Studies at Moody Bible Institute and the Bible teacher on Moody Radio's Open Line answering listener Bible questions (Saturday mornings 10–Noon ET). The son of Holocaust survivors, he was raised in an observant Jewish home in Brooklyn, N.Y., and became a follower of Jesus the Messiah during his high school years. He's the author of several books, and co-editor of The Moody Bible Commentary.
Yvonne Carlson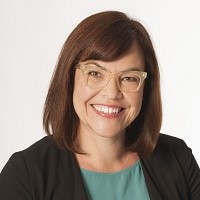 Yvonne Carlson
Yvonne serves on the Moody Radio leadership team as Director of Digital Strategy and User Experience. She has held leadership positions in multiple industries: advertising, digital media, higher education, and global manufacturing. She is a member of the Institute of Electrical and Electronics Engineers, and serves on the National Religious Broadcasters Internet Committee. She holds a bachelor's degree in Psychology from Colorado Christian University and completed graduate work in Information Communications Technology at the University of Denver. She was the Director of Special Projects for First Baptist in Dallas, Texas, overseeing technology, broadcasting, and media projects; and was the Director of Media at The Moody Church in Chicago. Yvonne is married to Steve, a pastor, and has two children.