June 25, 2019
Practicing the Present
It is more than a staging ground for the future. The present is where God shows up.
We live our lives in the present, but often our minds are racing toward the future or overwhelmed by the past. We want to change the past and control the future, but usually, all we really do is exhaust ourselves in the here and now.
Dr. John Koessler from Moody Bible Institute is a former pastor and professor, and we chat with him about how to evade the tyranny of past regrets and future plans and meet God right where we are, in the present.
Wherever you are... be all there.
Join the conversation: Call in or text us at 1-888-777-6810.
IN THIS EPISODE
Dr. John Koessler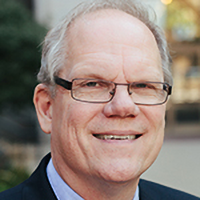 Dr. John Koessler
Dr. John Koessler is faculty emeritus of pastoral studies at Moody Bible Institute in Chicago, where he served as professor of applied theology and church ministry for 25 years. He is the author of several books, including All Together Different (with J. Brian Tucker), The Surprising Grace of Disappointment, A Stranger in the House of God, and True Discipleship: The Art of Following Jesus. He is a contributing author to the Moody Bible Commentary and also serves as a contributing editor for Moody Bible Institute's publication Today in the Word, where you can read his monthly "Theology Matters" column. He and his wife, Jane, have two sons.