June 10, 2019
Temptation / Bible Q and A
We yield to temptation when our feelings of the moment exceed the desire to say no. Those feelings can be pain, frustration, exhaustion, depression, discouragement. In that moment we don't think about the consequences of acting out. To be honest, maybe we don't even care at that point. The Lord and His will fade into the background. It's the moment when He becomes the most unreal to us. Every day is a battle. So I'm thinking we need to talk about life on the front lines. It'll take courage for sure. But it's worth it.
If you were the devil, where would you attack yourself?
The answer will show you exactly where you're most vulnerable. Also, you can ask a trusted friend the same thing so that you know how you can help, strengthen, and pray for your friend. Care to help a brother or sister in Christ resist temptation?
This morning we also hear from Dr. John Koessler, faculty emeritus of pastoral studies of Moody Bible Institute in Chicago.
Join the conversation: Call in or text us at 1-888-777-6810.
IN THIS EPISODE
Dr. John Koessler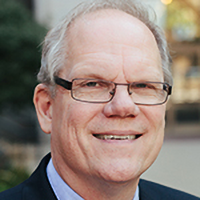 Dr. John Koessler
Dr. John Koessler is faculty emeritus of pastoral studies at Moody Bible Institute in Chicago, where he served as professor of applied theology and church ministry for 25 years. He is the author of several books, including All Together Different (with J. Brian Tucker), The Surprising Grace of Disappointment, A Stranger in the House of God, and True Discipleship: The Art of Following Jesus. He is a contributing author to the Moody Bible Commentary and also serves as a contributing editor for Moody Bible Institute's publication Today in the Word, where you can read his monthly "Theology Matters" column. He and his wife, Jane, have two sons.