May 24, 2019
Memorial Day Weekend / Grilling / Safety
Kurt and Kate Mornings help you start your day with spiritual encouragement, fresh conversation on current topics, and Christ-centered music. It's your morning magazine that's biblical, relational, informative and inspiring. Join Kurt Goff and Kate Bruington for encouraging conversation, the latest news, weather and traffic updates, and the opportunity to join the conversation: Call in or text us at 1-888-777-6810.
We also hear from Seminole Fire Rescue's Brad Dykens.
IN THIS EPISODE
Brad Dykens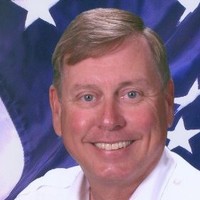 Brad Dykens
Brad Dykens serves as Community Preparedness and Life Safety coordinator responsible for educating the community in fire prevention, accident prevention, emergency preparedness, and health and wellness issues for the community. In this capacity, he also serves as one of the Fire Department Public Information Officers for the City of Seminole and Seminole Fire Rescue as the liaison with the media in regards to public affairs, incidents, and events. This position also serves as the Seminole CERT Program Manager and principal CERT trainer.