May 08, 2019
What If You Were That Uber Driver
Recently an Uber driver was fired for not taking a passenger to an abortion clinic and instead dropped her off at a gas station.
If you were the Uber driver what would you have done?
This morning we also hear from Charles DiMarco, President of New Life Solutions.
Resources mentioned: heartbeatinternational.org | care-net.org
Join the conversation: Call in or text us at 1-888-777-6810.
IN THIS EPISODE
Charles DiMarco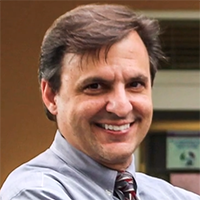 Charles DiMarco
Charles is President and CEO of New Life Solutions in the Tampa Bay area. The family of ministries includes A Woman's Place Medical Clinics, More2Life Youth Development Program, Passages of Hope Post-abortion Grief Recovery Program, Shepherd's Village Single-Parent Residential Ministry, and Breath of Life Women's Health and Birth Center.