April 29, 2019
Joy-filled Marriage / Mondays with Michael
Joy Gap: The length of time between moments of shared joy
When the joy gap gets bigger, problems are more likely to overwhelm you, resentment creeps in, and you start to feel distant and alone in your marriage.
When the joy gap is smaller, you regularly feel connected and happy, problems feel manageable, and your marriage becomes a reliable source of joy.
But how do you ensure that you're experiencing joy regularly?
Chris Coursey will be with us. He's studied relationships (and neuroscience) and discovered four habits that keep joy regular and problems small.
Plus, Mondays with Michael! Bible Q and A… with Open Line's Dr. Michael Rydelnik
Join the conversation: Call in or text us at 1-888-777-6810.
IN THIS EPISODE
Chris Coursey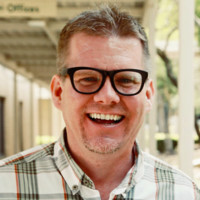 Chris Coursey
Chris Coursey is an ordained minister, pastoral counselor, published author, and international speaker. He and his wife, Jen, lead and design the THRIVE Training Program that uses brain-based exercises to train leaders, families, and communities in the 19 relational skills and the Immanuel Lifestyle. They are passionate about helping people acquire the skills to make relationships work.
Dr. Michael Rydelnik
Dr. Michael Rydelnik
Dr. Rydelnik is professor of Jewish Studies at Moody Bible Institute and the Bible teacher on Moody Radio's Open Line answering listener Bible questions (Saturday mornings 10-Noon ET). The son of Holocaust survivors, he was raised in an observant Jewish home in Brooklyn, N.Y., and became a follower of Jesus the Messiah during his high school years. He's the author of several books, and co-editor of The Moody Bible Commentary.