April 04, 2019
Hugs - Awkward.. or Not?
Are you by nature a "hugger".. or does hugging make you squirm? Seems like this is fast becoming a huge issue as physical touch on the job, in the church, at school, wherever - can be problematic. A hand on the shoulder. A "side hug". A pat on the back. What's appropriate and when? What's not? How do you handle this? Has hugging been an unclear issue for you to navigate? Share your thoughts, convictions, and perhaps a story. Bring your Bible along too.
This morning we'll also hear from Dr. Paul White, co-author with Dr. Gary Chapman of, The Five Languages of Appreciation in the Workplace.
Join the conversation: Call in or text us at 1-888-777-6810.
IN THIS EPISODE
Dr. Paul White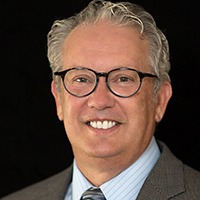 Dr. Paul White
Dr. Paul White is a psychologist, author, speaker and consultant who, for over two decades, has helped countless businesses and organizations make work relationships work. Co-author of The 5 Languages of Appreciation in the Workplace (written with #1 New York Times bestselling author Dr. Gary Chapman), he has given lectures around the world.