March 27, 2019
Forgiveness
It's a lot easier to talk about if you don't have someone in mind to forgive. But if you do.. it's a challenge. It's hard.
When Jesus was teaching his disciples to pray he added this line: "... and forgive us our sins, just as we have forgiven those who have sinned against us." (Matthew 6:12) NLT.
We've been forgiven of so much through Christ.. how can we withhold forgiveness from someone else? The Lord knows what happens when we aren't willing to forgive. It's like drinking poison and waiting for the other guy to die. It impacts all of our relationships.... with God and with others. It affects us spiritually, mentally, emotionally, and even physically. Has the Lord helped you forgive someone who hurt you deeply? Walk us through what happened.. and what the journey looked like for you. What would you tell a brother or sister in Christ who is fighting this battle right now? They're looking you in the eye and saying "You just don't know what that person did to me." And maybe you're the one who was forgiven. What impact did that have on your life?
This morning we also hear from the Baptist World Alliance's Dr. Philip Nation, author of Habits for our Holiness.
Call us live on-air from 6 to 9 a.m. ET, weekdays at 1-888-777-6810.
---
Your gifts to Moody Radio help listeners find hope in our Savior and encourages believers to stand firm in the Word! Give a gift online or by calling 1-800-600-9624. Thank you!
---
Chris Tomlin is coming to Tampa on Friday, April 5th. Enter now for your chance to see him live, plus and a copy of his CD "Holy Roar"!
IN THIS EPISODE
Dr. Philip Nation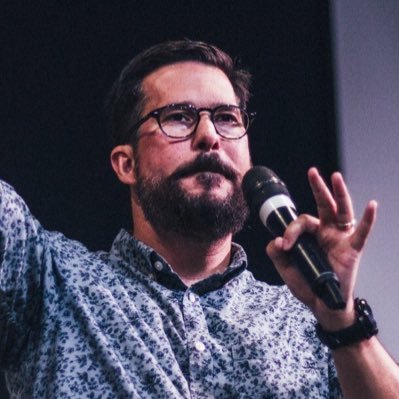 Dr. Philip Nation
Philip Nation is the Bible Publisher with Thomas Nelson. He frequently speaks at churches and conferences. A graduate of Southeastern Baptist Theological Seminary (D.Min.), Philip has served as a pastor, church planter, and professor. As always, he's working on his next book.