March 25, 2019
Gratitude
A big thank you to all who gave and prayed for us during Share last week!! Wow. So grateful. You know what? Saying thank you is pretty important, isn't it? For all us.. all the time! Do you remember a time when a "thank you" given or received really made you smile? How about a time when you felt like God said "thank you" to you?
"For God is not unjust so as to forget your work and the love which you have shown toward His name, in having ministered and in still ministering to the saints." (Hebrews 6:10)
This morning we also hear from Bishop Thomas Scott, pastor of 34th Street Church of God in Tampa.
---
Your gifts to Moody Radio help listeners find hope in our Savior and encourages believers to stand firm in the Word! Give a gift online or by calling 1-800-600-9624. Thank you!
---
Chris Tomlin is coming to Tampa on Friday, April 5th. Enter now for your chance to see him live, plus and a copy of his CD "Holy Roar"!
IN THIS EPISODE
Bishop Thomas Scott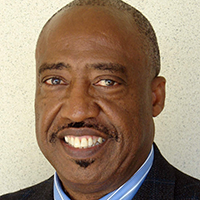 Bishop Thomas Scott
Pastor of 34th Street Church of God in Tampa.