February 21, 2019
Freedom Journey
We received this text a couple of days ago:
"Thank you Kurt and Kate you guys get me through my mornings. I am currently struggling with an opioid addiction. It's like my brain refuses to be satisfied or content without it. It's a real struggle. But this radio station really really helps me a lot thank all of you guys there God bless you."
We're praying for this listener! What would you like to say to them today?
Join the discussion from 6-9 am ET.
Phone / text: 1-888-777-6810 and visit our Facebook page too.
Resources: Freedom Journey and Celebrate Recovery
IN THIS EPISODE
Roger Ball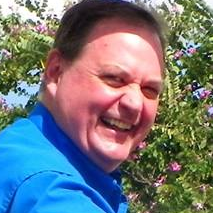 Roger Ball
Roger Ball is Senior Pastor of Freedom Church in Vero Beach, Florida. He has a passion for coming alongside those who are struggling with addiction and their families. Freedom Journey's goal is to support their recovery, to help them find restoration, and most of all to love them and their families through the journey of coming to wellness.