February 19, 2019
Manna Stories
Have you ever found yourself in a wilderness, Christ-follower?
There are seasons of life where we end up in these difficult and barren places. They can be financial, relational, emotional, spiritual, you name it. The days are long and the need is great. Without God, you're toast. For forty years, two million Israelites were in the wilderness, and God fed them supernaturally every morning with manna, teaching people who doubted Him that He can be trusted to provide everything they needed to survive. He never missed a day of being faithful. God is still doing the same thing today, isn't He?
Share your "Manna Story"... How God provided for you faithfully in your wilderness experience. Day by day.. never early.. never late.
Deuteronomy 8:16 (NASB)
"In the wilderness He fed you manna which your fathers did not know..."
This morning we also hear from Bobby and Sherry Burnette of Love A Child with the latest news from Haiti.
Join the discussion from 6-9 am ET.
Phone / text: 1-888-777-6810 and visit our Facebook page too.
IN THIS EPISODE
Bobby and Sherry Burnette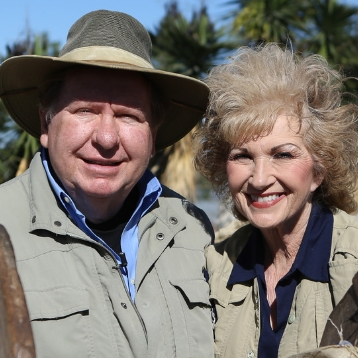 Bobby and Sherry Burnette
Founders and Directors of Love A Child, Inc. Bobby and Sherry Burnette are full-time Christian missionaries. When Bobby and Sherry first visited Haiti in 1971, they never dreamed how far God would take them. In 1991, Bobby and Sherry moved to Haiti and never looked back. Since then, the Burnette's live at the Love A Child Orphanage in Fond Parisien, and continue to "put their hands to the plow" in the country of Haiti, trusting God for His provision, protection, and preservation.