February 12, 2019
The Nudge
Follower of Jesus: have you ever experienced "The Nudge?"
It's when the Holy Spirit leads you to pray for or reach out to someone. To take action. To do something. A prompting that won't leave you alone. This guidance from the Holy Spirit is something we need to be sensitive to... wouldn't you agree? It's amazing and humbling to realize that God wants to use us to impact the lives of people, change situations, and advance His kingdom. He gets the credit and we get the blessing of being His servants. Can you tell us about a time when you received "The Nudge"?
John 16:13
"But when He, the Spirit of truth, comes, He will guide you into all the truth; for He will not speak on His own initiative, but whatever He hears, He will speak…"
Moody Radio VP Doug Hastings joins us in studio too.
Join the discussion from 6-9 am ET!
Phone / text: 1-888-777-6810 and visit our Facebook page too.
IN THIS EPISODE
Doug Hastings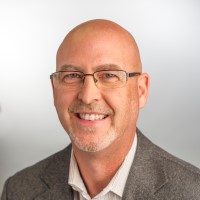 Doug Hastings
Vice President of Moody Radio. Doug graduated from Moody Bible Institute's communications program in 1979, and earned a BA in Radio and TV from Columbia College. He joined Moody Radio in 1981 and has served in marketing, operations, and programming; and in his most recent role as general manager, Doug oversaw the business, facility, and financial areas of Moody Radio.