July 05, 2022
Hour 1: A Tuesday Devotional Thought: A Conversation with Gerad Hall
Every Tuesday we sit under the teaching of area ministry leaders and pastors, and for this first Tuesday in July Gerad Hall is in the studio. This week Gerad takes us along on his recent visit to Magdala and recounts the faith of Mary Magdalene. Learn what Mary shows us about being "all in" for the Lord and the challenge that presents to us today!
Hour 2: Four Steps to Ensure You Return from Your Vacation Rested: A Conversation with Dr. Paul White
Have you ever returned from vacation more stressed than when you left? Workplace expert Paul White offers four "r's" to help us get the most out of our time away, so we return to our work rejuvenated and re-energized! It's a conversation on the importance of taking a "true break" so you don't need to recover after your time away on Tuesday's Ken and Deb in the Morning.
IN THIS EPISODE
Gerad Hall
Gerad Hall
Gerad Hall serves as a representative for Iowa, Missouri, and southern Illinois. Gerad is from the Quad Cities region of eastern Iowa and western Illinois. He completed his undergraduate and graduate studies at Moody. Prior to coming on staff with Moody, he served as a family pastor in East Moline, Illinois, for more than nine years. He and his wife, Melissa, have been married for more than 10 years and have three sons.
Dr. Paul White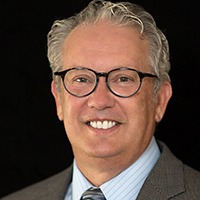 Dr. Paul White
Dr. Paul White is a psychologist, author, speaker and consultant who, for over two decades, has helped countless businesses and organizations make work relationships work. Co-author of The 5 Languages of Appreciation in the Workplace (written with #1 New York Times bestselling author Dr. Gary Chapman), he has given lectures around the world.