November 22, 2021
Hour 1: Lifeline Children's Services: A Conversation with Herbie Newell
Are you considering adoption? What questions do you have regarding the process of adoption? Herbie Newell, president of the largest Evangelical Christian adoption agency in America, talks about all things adoption with Ken and Deb in the Morning. Herbie focuses on the current need for adoptive parents and how to begin the adoption journey. Don't miss this opportunity to discover how God may be calling you to be the answer to a child's prayer.
Hour 2: Until Every Child is Home: A Conversation with Dr. Todd Chipman
Should your church have an orphan care ministry? How does caring for orphans help us learn about God in new and unique ways? Dr. Todd Chipman is calling the church to action on behalf of children who need a loving home. Todd was adopted himself and is now a father of adopted children and joins Ken and Deb to share his story and what he's learned about caring for God's young image-bearers. Todd underscores how much is at stake if we do not participate in this history-changing and eternity sharing work of adoption.
IN THIS EPISODE
Herbie Newell
Herbie Newell
Herbie is the President & Executive Director of Lifeline Children's Services and its ministry arms. He holds a Master of Business Administration in Accounting from Samford University. He worked with WAKM Companies, LLC, a prominent accounting firm, for several years as an independent auditor before being led to Lifeline in 2003 as Executive Director. Under Herbie's leadership, Lifeline has increased international outreach to 25 countries through adoption and strategic orphan care, obtained licensure in 12 states, attained membership into the ECFA (Evangelical Council on Financial Accountability), and established the foster care arm at Lifeline. Herbie and his wife, Ashley, live in Birmingham, Alabama, and are parents to Caleb, Adelynn, and Emily. Herbie and Ashley share a passion for the unborn, life, and adoption and desire to spend their lives advocating for the least of these.
Dr. Todd Chipman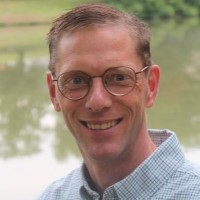 Dr. Todd Chipman
TODD R. CHIPMAN (B.S. University of Nebraska; MA-BL, M.Div., PhD, Midwestern Baptist Theological Seminary) is assistant professor of Biblical Studies at Midwestern Baptist Theological Seminary. He and his wife have seven children and advocate for foster/adoption ministry.