November 17, 2021
Hour 1: Approaching the Almighty: A Conversation with Phil Shappard
How did the preacher who taught about "The Pursuit of God" pursue God through his prayers? Listen as we delve deeper into the life of A.W. Tozer and hear about a new collection of his prayers with Phil Shappard. Phil began his ministry at Moody Radio here in the Quad Cities and developed a passion for preserving audiotapes of A.W. Tozer's sermons and has now compiled 100 of his prayers in Approaching the Almighty. Don't miss this opportunity to explore the prayers of A.W. Tozer with Ken and Deb in the Morning.
Hour 2: Christian Mom Tips for a Stress Free Thanksgiving: A Conversation with Hannah Keeley
Is this your first year to host Thanksgiving? Are you feeling a little nervous about your family members' different personalities, views, and opinions? How do you include children in the festivities? America's #1 Mom Coach Hannah Keeley helps lessen the stress with some of her top holiday tips, along with sharing her favorite Bible verses and prayers to help make the day more Christ-centered.
IN THIS EPISODE
Phil Shappard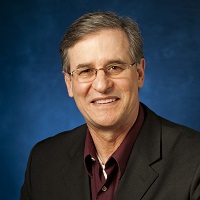 Phil Shappard
Phil Shappard, now retired, has most recently been the National Operations Manager for Moody Radio in Chicago. He first started in radio ministry at Moody Radio station WDLM which is located in the Quad Cities area of Northwest Illinois in the early 1980s, then moving to radio station WMBI in 1983. Departing Moody Radio for a few years of education he returned to Moody Radio to oversee the Moody Radio Network national operations which, thirty years later, he still oversaw. Phil's passion is the preservation of Moody Radio's rich radio heritage for future generations, including hundreds of recordings of A.W. Tozer.
Hannah Keeley
Hannah Keeley
Hannah Keeley is America's #1 Mom Coach, whose work is founded in God's Word and has been featured on The 700 Club, TODAY, Rachael Ray and PBS, and whose faith-based mom coaching company was named one of Inc. 5000's 2021 fastest growing businesses in the nation! Hannah is a Parenting Expert and a Master Life Coach who combines faith and psychology to help moms create radical transformation in their lives!