October 12, 2021
Hour 1: 8 Habits of Growth: A Conversation with Darryl Dash
Just as a seed needs the right soil, nourishment, sunlight, and water to grow, as Christians we do not grow by default. We grow more and more like Christ when we add the right habits into our lives that lead to transformation. Darryl Dash outlines a few of the 8 habits that are needed in our lives to become a thriving and growing disciple of Christ. Listen to hear about some small, consistent growth habits that you can begin today with Ken and Deb in the Morning.
Hour 2: Why Should We Value Prayer? A Prepared Devotional Thought with Doug Rowland
What is so important about prayer? Why is it vital for believers to practice this spiritual discipline? Rock Island Pastor Doug Rowland takes us to scripture to answer the question of "why" we need to pray as he takes us to a study in Ephesians 3 with Ken and Deb in the Morning.
IN THIS EPISODE
Darryl Dash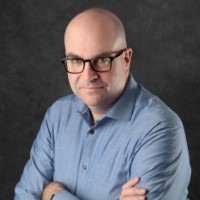 Darryl Dash
Darryl Dash is pastor of Liberty Grace Church in Toronto. He is also cofounder of Gospel for Life, and director of Advance Church Planting Institute. He has a Doctor of Ministry degree from Gordon-Conwell Theological Seminary, and has over 25 years of ministry experience. Darryl is married to Charlene, and has two adult children, Christy and Josiah.
Doug Rowland
Doug Rowland
Doug Rowland is the lead Pastor of Rock Island Bible Church. Doug and his wife Kristin have been married for 11 years and even since their dating years have been serving in ministry together. They moved to Rock Island to live out their calling as sent people to the West End neighborhood, helping to establish Rock Island Bible Church in 2018. Doug received his B.A. in History and Comparatives Religious Studies at Illinois Wesleyan University in 2006 and a Masters degree (MDiv) from Denver Seminary in 2009.