September 06, 2021
Hour 1: Getting Over Yourself: A Rebroadcast of a Conversation with Author Dean Inserra
Is trying to "live your best life now" actually stunting your spiritual impact? Dean Inserra joins Ken and Deb to discuss a popular theology that has "self" at the center. Dean believes that the teachings of the "prosperity" movement are some of the most devastating for the church and the true gospel. Listen to hear this best-of conversation on how to combat the lies of this movement with the teachings of Jesus and what it truly means to follow Him.
Hour 2: Navigating the Stress of the Long COVID Journey: A Conversation with Paul White
What was originally seen as a short-term crisis has expanded to a lesson in perseverance. The COVID journey is depleting our personal resources, forcing us all to approach our "schedule" on a day-to-day basis, and returning to the "normal" schedule may seem elusive. Workplace Appreciation Expert Dr. Paul White joins Ken and Deb for a very practical discussion on how to navigate the stress of COVID, encouraging us to prepare ourselves for the long-distance run, instead of expecting the 50-yard dash.
Hour 3: God of All Things: A Rebroadcast of a Conversation with Andrew Wilson
Do you see the sacred in your surroundings? This best-of conversation will have you looking at the everyday that surrounds you with new eyes. Andrew Wilson joins Ken and Deb to talk about how we get sacred glimpses of our Maker and Savior through the ordinary. He helps us connect these created marvels to the character and gospel of God!
IN THIS EPISODE
Dean Inserra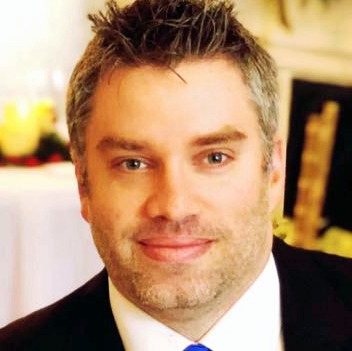 Dean Inserra
Dean Inserra is the founding and lead pastor of CITYCHURCH, where he leads the vision and preaching in Tallahassee, Fla. He holds a MA in Theological Studies from Midwestern Baptist Theological Seminary and is pursuing a D.Min from Southern Seminary. Dean is an advisory member of the Ethics and Religious Liberty Commission's Leadership Council with the Southern Baptist Convention and is also a member of Baptist 21.
Dr. Paul White
Dr. Paul White
Dr. Paul White is a psychologist, author, speaker and consultant who, for over two decades, has helped countless businesses and organizations make work relationships work. Co-author of The 5 Languages of Appreciation in the Workplace (written with #1 New York Times bestselling author Dr. Gary Chapman), he has given lectures around the world.