June 16, 2021
Hour 1: Got a Moment Family Devotional: A Conversation with Rick McGough
Every weekday on Moody Radio Quad Cities you hear our guest bring fascinating and insightful facts and observations from science and reason that makes for a powerful 2-minute apologetic "Got a Moment" with Rick McGough. Rick joins Ken and Deb to tell them about an exciting new resource for your family that is based on these fun, bite-sized programs. These devotionals provide discussion points, questions, and a QR Code so you can listen together to the daily "Got a Moment" radio programs. Listen to hear more about this fun, interactive way to learn Biblical values and apologetics together as a family.
Hour 2: Getting Over Yourself: A Conversation with Author Dean Inserra
Is trying to "live your best life now" actually stunting your spiritual impact? Dean Inserra joins Ken and Deb to discuss a popular theology that has "self" at the center. Dean believes that the teachings of the "prosperity" movement are actually some of the most devastating for the church and the true gospel. Listen to hear how to combat the lies of this movement with the teachings of Jesus and what it truly means to follow Him.
IN THIS EPISODE
Rick McGough
Rick McGough
Rick McGough is a pastor, author and speaker. While he was serving as lead pastor of New Life Fellowship in Moline, IL, Rick had a growing burden for the need for apologetics within the church. Recently, he and his wife Val left the pastorate after 34 years to begin the new ministry of Local Church Apologetics. Rick speaks on a variety of topics including faith & reason, creation vs. evolution and contemporary issues facing the church but his real passion is helping pastors incorporate apologetics into their church ministry.
Dean Inserra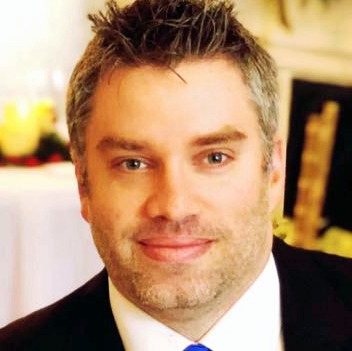 Dean Inserra
Dean Inserra is the founding and lead pastor of CITYCHURCH, where he leads the vision and preaching in Tallahassee, Fla. He holds a MA in Theological Studies from Midwestern Baptist Theological Seminary and is pursuing a D.Min from Southern Seminary. Dean is an advisory member of the Ethics and Religious Liberty Commission's Leadership Council with the Southern Baptist Convention and is also a member of Baptist 21.