May 12, 2021
Hour 1: A Mother's Guide to Living with Loss: A Conversation with Author Kim Erickson
After the loss of her young son, Kim Erickson said what she needed was not just a book on grieving, but help with how to go on living. Kim talks to us about her loss and some of what she has learned and shares in her book, "Surviving Sorrow." Kim guides us through a few practical "survival" steps and how to navigate other relationships after the devastating loss of a child.
Hour 2: Voice of the Martyrs Update with Todd Nettleton
Todd Nettleton from Voice of the Martyrs joins Ken and Deb as he shares stories from around the world from the persecuted church. Todd takes us deeper into the lives of brothers and sisters in Christ who are suffering, paying a high price because of their testimony. Don't miss this opportunity to hear testimonies of those persecuted for their faith and how we can be praying and helping them through the ministry of Voice of the Martyrs.
IN THIS EPISODE
Kim Erickson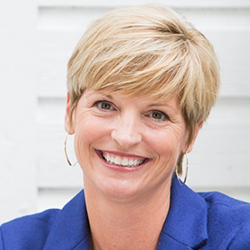 Kim Erickson
Kim Erickson began following Christ after the death of her three-year-old son from strep throat in 2008. Her growing relationship with the Lord and her Bible saved her from the pit of grieving the loss of a child. During this time, she also developed a deep, abiding love for the Word of God. Kim's love of Scripture led her to develop a website and teaching blog to help other women fall in love with the Word of God. She is an attorney who practiced business litigation for thirteen years before becoming a law professor. She earned her bachelor's degree in elementary education, and has returned to her passion for teaching. Kim lives in Florida with her husband and son.
Todd Nettleton | Voice of the Martyrs
Todd Nettleton | Voice of the Martyrs
Todd Nettleton is the Chief of Media Relations and Message Integration for The Voice of the Martyrs and the host of The Voice of the Martyrs Radio. Todd serves as a voice for persecuted Christians, working with the media to tell people in the United States about the faithfulness of Christ's followers in 60+ nations where they face persecution. During 19 years serving at VOM, Todd has traveled to more than 20 nations to interview hundreds of Christians who have endured persecution.