April 26, 2021
Hour 1: Candor - The Secret to Succeeding at Tough Conversations: A Conversation with Author Charles Causey
Are you afraid to give your opinion at home, work, or church? Do you sense that if you speak out there will be negative consequences, so you remain quiet? Chaplain Charles Causey shares with Ken and Deb about the importance of speaking up and sharing the truth in love. Charles reminds us that speaking with sensitive and effective candor is vital for living an honest and free life.
Hour 2: Behind the Badge: A Conversation with Adam Davis
Imagine putting your life on the line every day, not knowing if you would be headed home after the work day or if today would be your last day? Our local Police go into every shift and every work day having this heightened understanding of how dangerous a situation can turn in a moment. We visit with former Law Enforcement Officer and author Adam Davis. Adam takes us behind the headlines to share about experiences of those who are tasked with protecting our community. We explore how we can work for justice while supporting the officers that are risking their lives to keep us safe.
IN THIS EPISODE
Adam Davis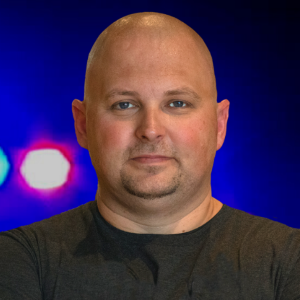 Adam Davis
Adam Davis is an author, motivational speaker, and former law enforcement officer. His story is one that reveals pain many hide, and addresses the topics many avoid. Adam shares his experiences of sexual assault, substance abuse, mental illness, and law enforcement. Adam is known for his work on Behind the Badge: 365 Daily Devotions for Law Enforcement, Bulletproof Marriage: a 90-Day Devotional, and On Spiritual Combat: 30 Missions for Victorious Warfare.
Charles Causey
Charles Causey
Charles Causey is a recipient of the Bronze Star for his military service in Iraq. He is the author of several books including Words and Deeds and Unbreakable: Forging a Marriage of Contentment and Delight. Married with four children, Charles graduated from the University of Colorado and holds several advanced degrees. He formerly served at the Pentagon as a senior army chaplain for the chief of chaplains in Washington, D.C., and is currently serving as a command chaplain in Honolulu, Hawaii.