January 27, 2021
Hour 1: Cary Schmidt: Stop Trying
How would you define your identity? Does culture, tradition, or other people play into who you see yourself to be? Are you hoping that you can work hard to achieve the identity that you desire? Wednesday Ken visits with Cary Schmidt, who will help us discover the most fulfilling and truest identity, and it is the one we receive, not achieve. It's a hopeful discussion that will have us challenging the cultural definition of identity and embracing an identity bolstered by sure confidence, strengthened for the challenges of life rather than destroyed by them.
Hour 2: Founders Week 2021 Speaker: Dr. Deb Gorton
Founder's Week 2021 is next week and we're highlighting some of the great messages that you'll be hearing during this oldest and largest free Bible conference. We touch base with Dr. Deb Gorton, who is one of the featured speakers for the conference. Dr. Gorton will give us a sneak peek into what God has laid on her heart for Founder's Week and provide encouragement to continue to persevere through the challenges and changes in 2021.
Hour 3: Mid-Morning Show Coffee Break
We're back with a coffee break!
Deb's on the last day of her vacation so Gerad Hall is cohost with Ken today!
IN THIS EPISODE
Cary Schmidt
Cary Schmidt
Cary Schmidt serves as the Senior Pastor of Emmanuel Baptist Church in Newington, Conn. He and his wife, Dana, have been blessed with three children, three grandchildren, and have enjoyed thirty years of marriage and ministry together. Cary's passion is to love God, love his family and church family, develop spiritual leaders, and point people to Jesus Christ—through teaching, preaching, and writing. He has authored more than a dozen books and hosts the Leading in the Gospel podcast.
Dr. Deb Gorton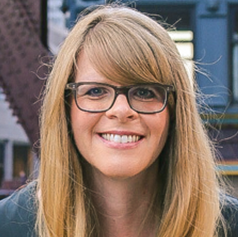 Dr. Deb Gorton
Dr. Deb Gorton directs the Clinical Mental Health Counseling program at Moody Theological Seminary, as well as the MTS Counseling Center. Author of Embracing Uncomfortable (Moody Publishers), she also serves as the Gary D. Chapman Chair of Marriage, Family Ministry, and Counseling of the Moody Bible Institute of Chicago. She is also the co-host of the Becoming Well podcast through Moody Radio where you can discover how the truth of God's Word intersects with your mental health and well-being. Dr. Gorton works as a change agent for individuals, organizations, and emerging leaders, helping them refine and embrace their purpose. She earned a PhD in Clinical Psychology from Fuller Graduate School of Psychology.