January 18, 2021
Hour 1: Dr. David Anderson: Gracism
What is the solution to racism? Our guest this morning says the answer is found in a true understanding of grace. Dr. David Anderson is an internationally acclaimed expert on race relations who will inspire us to be a force for positive change by being gracists. In a world that is becoming more and more hostile and insecure, David says that putting grace into practice will move us toward a more just society, a more perfect union, and a more peaceful world.
Hour 2: Dr. Winfred Neely: Martin Luther King Jr. Day
This is the day we honor the life and legacy of Dr. Martin Luther King Jr. What do you think Martin Luther King Jr. would say to the church and the nation today regarding his dream? On Monday we will hear from Dr. Winfred Neely and ask him that question on our mind today as well as how we can best move forward and work to understand each other's story. We'll also hear from Dr. Neely how the experience of African Americans in the United States shapes the preaching in the African American church. Join with us in a thoughtful and impactful call to relationship and unity in the body of Christ.
IN THIS EPISODE
Dr. David A. Anderson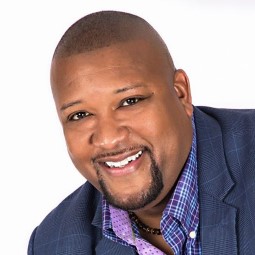 Dr. David A. Anderson
David Anderson is the senior pastor of Bridgeway Community Church, a multicultural congregation located in Columbia, Maryland. He is president of a consulting and resource organization called the BridgeLeader Network, with a focus on building bridges across the deep divides of race, faith, culture, and wealth. David received his bachelor's and master's degrees from Moody Bible Institute and was the first African American to be student body president at Moody Bible Institute. He earned his Doctor of Philosophy degree in 2001 from Oxford Graduate School's American Centre for Religion and Society Studies in the US, while studying and defending his essays at Oxford University in England. On completing his undergraduate degree at Moody, David served as a pastoral intern at Willow Creek Community Church for two years, after which he planted Bridgeway Community Church with the help of a few core people. David has also served as the president of the Moody Bible Institute Alumni Board.
Dr. Winfred Neely
Dr. Winfred Neely
Dr. Winfred Neely (D.Min. Trinity International University; Doctoral degree in Old Testament at the University of Bristol, England) is vice president and dean of Moody Theological Seminary. He is also currently senior pastor of Judson Baptist Church in Oak Park, Ill. He has served as a missionary/pastor in Senegal, West Africa, for nine years. He and his wife, Stephne, have been married for forty years and have four adult children and nine grandchildren.