December 28, 2020
Hour 1: Becky Harling: Psalms for the Anxious Hear
Be listening to this best-of 2020 interview with Bible teacher and author Becky Harling. Becky shared with us how reading and studying the Psalms helped her as she battled cancer and how the Psalms can comfort, encourage, and give voice to all that we're going through in 2020. As we begin this last week of 2020, we hope this timeless conversation will help each of us meditate and reconnect with truths to hold on to and to not be downcast, but put our hope and confidence in God in the days and years to come.
Hour 2: Drew Dyck: Your Future Self will Thank You
This week we turn the calendar to a New Year, 2021! There are not many people who are going to say they miss 2020, but this is a good week to look over this year in our lives and ask God for help in determining our focus for the new chapter. Monday we'll visit with author Drew Dyck, who will share from brain science and scripture how we can be successful in making those changes we so long for in 2021.
Hour 3: Mid-Morning Show Coffee Break
Grab your cup of coffee, and get ready for a coffee break!
Its the Monday after Christmas and Gerad Hall is filling in while Ken is on vacation!
IN THIS EPISODE
Becky Harling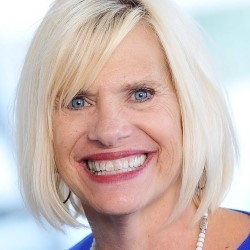 Becky Harling
Becky Harling holds a degree in Biblical Literature and is a sought-after speaker and Bible teacher at women's conferences. Becky is a gifted communicator with a passion for helping women find life transformation through Jesus. She is the author of several books including Rewriting Your Emotional Script and The 30 Day Praise Challenge. Becky and her husband, Steve, minister throughout the world in his role as president of the global ministry, Reach Beyond.
Drew Dyck
Drew Dyck
Drew Dyck has an M.A. in Theology and is an editor at Moody Publishers and the former managing editor of Leadership Journal. His work has been featured in USA Today, HuffPost, Christianity Today, and CNN.com. Drew is the author of Generation Ex-Christian, Yawning at Tigers, and Your Future Self Will Thank You. He lives with his wife Grace and their children near Portland, Oregon.