December 14, 2020
Hour 1: Dr. Steve Gollmer: The Christmas Star
It's being called " The Christmas Star" and it's making an appearance for the first time in 800 years this year! What is the history behind the great conjunction of 2020 and how did it get dubbed, "The Christmas Star?" Dr. Steve Gollmer from Cedarville University will give us the history and science behind this winter skywatcher event Monday on Ken and Deb in the Morning!
Hour 2: Dr. Paul White: Holiday Gift Giving at Work
Do you give and receive gifts at work during the holiday season? What gifts are appreciated by workers and what gifts should be avoided? Monday we visit with workplace appreciation expert Paul White who will share some interesting true life stories highlighting gift favorites and flops as well as tips for successful, thoughtful gift-giving in 2020.
Hour 3: Mid-Morning Show Coffee Break
Kick off your week with a coffee break! Be listening to this live-stream for a Christmas quiz and your opportunity to test 800-221-9356 for your chance to win!
IN THIS EPISODE
Dr. Steve Gollmer
Dr. Steve Gollmer
Dr. Steven Gollmer has served on the faculty of Cedarville University since 1994. With degrees in physics and atmospheric science, he enjoys an interdisciplinary approach to research. This has led to such diverse subjects as systems biology, climate modeling, and origins studies. Preferring computer analysis over field work, he has experience using Monte Carlo simulations and analyzing large data sets. As an outgrowth of his study of faith and science integration, Dr. Gollmer teaches an honors course on origins. Dr. Gollmer is a member of the Creation Research Society, Creation Biology Society, American Geophysical Union, and the American Association of Physics Teachers.
Dr. Paul White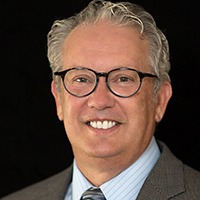 Dr. Paul White
Dr. Paul White is a psychologist, author, speaker and consultant who, for over two decades, has helped countless businesses and organizations make work relationships work. Co-author of The 5 Languages of Appreciation in the Workplace (written with #1 New York Times bestselling author Dr. Gary Chapman), he has given lectures around the world.