December 09, 2020
Hour 1: Dr. Deb Gorton: Silver Linings
Christmas 2020 celebrations will look different for many families. There will be smaller gatherings and less traveling with some people spending Christmas away from loved ones for the very first time. Coming up Wednesday Dr. Deb Gorton will join Ken and Deb to help us see the silver linings in the changes and the new opportunities that could be ours this Christmas.
Hour 2: Ron Hutchcraft: Hope When Your Heart is Breaking
Is it possible to move forward with hope when our heart is breaking? Ron Hutcraft discovered that he had to choose hope despite devastating circumstances in his life, and now he seeks to share the lessons he learned with us. Ron Hutcraft will share about his own personal journey to help those of us who may be going through a dark valley this season.
Hour 3: Mid-Morning Show Coffee Break
Catch up on the Mid-Morning Show Coffee Break as we discuss who has been a silver lining in your life.
IN THIS EPISODE
Dr. Deb Gorton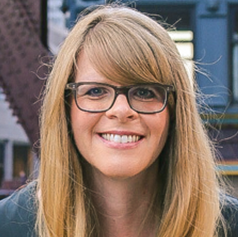 Dr. Deb Gorton
Dr. Deb Gorton directs the Clinical Mental Health Counseling program at Moody Theological Seminary, as well as the MTS Counseling Center. Author of Embracing Uncomfortable (Moody Publishers), she also serves as the Gary D. Chapman Chair of Marriage, Family Ministry, and Counseling of the Moody Bible Institute of Chicago. She is also the co-host of the Becoming Well podcast through Moody Radio where you can discover how the truth of God's Word intersects with your mental health and well-being. Dr. Gorton works as a change agent for individuals, organizations, and emerging leaders, helping them refine and embrace their purpose. She earned a PhD in Clinical Psychology from Fuller Graduate School of Psychology.
Ron Hutchcraft
Ron Hutchcraft
A veteran of youth and family work, Ron Hutchcraft has presented the Gospel across North America and around the world. Ron is currently involved in ongoing ministry outreach to and with Native Americans, and is founder of the "On Eagles' Wings" Native ministry. Ron still enjoys speaking across the country and writing in his spare time.