November 19, 2020
Hour 1: Josh Mulvihill: Grandparenting and the Holidays
How will your Thanksgiving be different this year? With Governors of both Iowa and Illinois encouraging us to celebrate the holidays at home, many families will not be all together this year. Thursday we'll talk with Josh Mulvihill about this change and how children and grandchildren can reach out to their grandparents and ideas for grandparents on reaching out to their kids and grandkids from a distance. Be listening for ideas on how to connect and show love during this difficult season.
Hour 2: Daniel Henderson: How to Pray in a Crisis
Are you weary in the battle this morning? Do you long for a return to life before COVID-19? Has this crisis drawn you closer to the Lord or are you feeling distant and wondering about the purpose of it all? Join Ken and Deb as they visit with author, Pastor Daniel Henderson, who will teach us how this crisis can be a conduit for renewal as we turn to the Lord and seek Him. It's a practical conversation on how to pray in a crisis on Thursday's Ken and Deb in the Morning.
Hour 3: Mid-Morning Show Coffee Break
Join us for our Mid-Morning Show Coffee Break!
Its Thankful Thursday, so let us know what you're thankful for today!
IN THIS EPISODE
Josh Mulvihill
Josh Mulvihill
Josh Mulvihill serves as Pastor to Children and Families at Grace Church in Eden Prairie, Minnesota. He has a PhD from the Southern Baptist Theological Seminary in family ministry with a focus on the biblical role of grandparents. Josh is the author of Preparing Children for Marriage, editor of the book Equipping Grandparents in Your Church, and helps produce children's worship CD's called Roots Kids Worship.
Daniel Henderson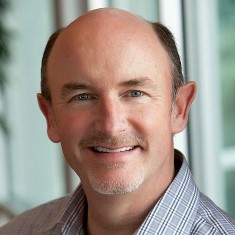 Daniel Henderson
As a senior pastor for over two decades, Daniel Henderson brought prayer-based revitalization to numerous churches. Now, as the President of Strategic Renewal, Daniel is dedicating his full-time efforts to help congregations across the country and world experience renewal. He has authored numerous books on biblical leadership and prayer including, Old Paths, New Power; Transforming Prayer: How Everything Changes When You Seek God's Face; and Glorious Finish: Keeping Your Eye on the Prize of Eternity in a Time of Pastoral Failings.