October 29, 2020
Hour 1: Jack Eason: The Loneliness Solution
How is it that we can click on hundreds of posts on Facebook, connecting with others online, and still feel very much alone? Even with all the ways to digitally connect, we may feel more disconnected than ever. Listen Thursday as we look at the solution to the growing isolation epidemic with Jack Eason. Jack will explain how we've been tricked into thinking we are experiencing friendship and how we can truly find meaningful connections and real community.
Hour 2: Maggie Combs: Motherhood Without All the Rules
Do you ever feel judged by what you do or don't do as a Mom? Are you stressed trying to juggle all the expectations put on you to make sure all your child's needs are met? Thursday Maggie Combs will offer a new way of looking at your role, through the lens of the gospel. Maggie will share gospel truths to counter those stressful standards so you can break free from the "mommy rules" while learning how to search out new paths to Christ empowered parenting.
Hour 3: Mid-Morning Show Coffee Break
Catch up on our 100th Mid-Morning Show Coffee Break!
IN THIS EPISODE
Maggie Combs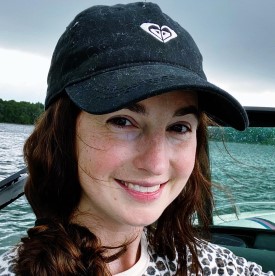 Maggie Combs
Maggie Combs is a wife, mom of three busy boys, writer, and speaker. When motherhood overwhelmed her, God drew her closer to Himself through the writing of her first book, Unsupermommy: Release Expectations, Embrace Imperfection, and Connect to God's Superpower. You may have seen her before at The Gospel Coalition, Risen Motherhood, Revive Our Hearts True Woman Blog, The Journeywomen Podcast, and more.