October 16, 2020
Hour 1: Daniel Henderson: Glorious Finish
2020 has been a stressful year for church ministry and especially for our local Pastors. Since the beginning of the COVID-19 pandemic there have been daily decisions to be made, protocols to adopt, events to rethink, and challenges in person-to-person ministry. Friday we visit with author/veteran pastor Daniel Henderson about keeping an eternal perspective during this challenging season.
Hour 2: Dannah Gresh: Habakkuk
Have you ever cried out to God and felt a silence rather than an answer? Do you watch the news with dread over the tragedy and evil and you wonder, where is God? Dannah Gresh will be taking us to the Bible book of Habakkuk Friday to encourage us with the unchanging truth about God that gives us perspective as we live this life of faith today.
IN THIS EPISODE
Daniel Henderson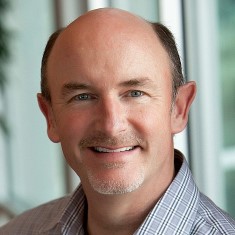 Daniel Henderson
As a senior pastor for over two decades, Daniel Henderson brought prayer-based revitalization to numerous churches. Now, as the President of Strategic Renewal, Daniel is dedicating his full-time efforts to help congregations across the country and world experience renewal. He has authored numerous books on biblical leadership and prayer including, Old Paths, New Power; Transforming Prayer: How Everything Changes When You Seek God's Face; and Glorious Finish: Keeping Your Eye on the Prize of Eternity in a Time of Pastoral Failings.
Dannah Gresh
Dannah Gresh
Dannah Gresh is an author, a speaker, and the creator of the Secret Keeper Girl live events. She has sold over 1.3 million books, including Six Ways to Keep the "Little" in Your Girl, A Girl's Guide to Best Friends and Mean Girls (coauthored with Suzy Weibel), 8 Great Dates for Moms and Daughters, the bestselling And the Bride Wore White, and Lies Young Women Believe (coauthored with Nancy Leigh DeMoss). She and her husband have a son and two daughters and live in Pennsylvania.