October 14, 2020
Hour 1: Todd Nettleton: Voice of the Martyrs
The International Day of Prayer for the Persecuted Church is coming up the first of November and Wednesday we'll hear from Todd Nettleton how you can mobilize your church to pray. Todd will share stories from around the globe of brothers and sisters that are suffering severe persecution because of their faith in Jesus and their faithful witness for the gospel. Join the conversation Wednesday as we hear specific prayer requests and learn out about resources available for your church to learn more about the persecuted church.
Hour 2: John Koessler: Dangerous Virtues
Why do we think so differently about sin than previous generations? Why are some past generation vices now virtues? How can we know what is good, true, and pure? Wednesday we visit with John Koessler about these new mores of our time and how we need to unmask the disguise to see the unchanging truth of good and evil.
Hour 3: Mid-Morning Show Coffee Break
Catch up on the Mid-Morning Show Coffee Break!
How has a disruption in your life turned into an opportunity?
IN THIS EPISODE
Todd Nettleton | Voice of the Martyrs
Todd Nettleton | Voice of the Martyrs
Todd Nettleton is the Chief of Media Relations and Message Integration for The Voice of the Martyrs and the host of The Voice of the Martyrs Radio. Todd serves as a voice for persecuted Christians, working with the media to tell people in the United States about the faithfulness of Christ's followers in 60+ nations where they face persecution. During 19 years serving at VOM, Todd has traveled to more than 20 nations to interview hundreds of Christians who have endured persecution.
Dr. John Koessler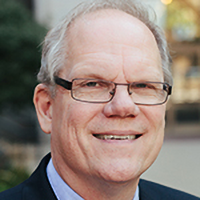 Dr. John Koessler
Dr. John Koessler is faculty emeritus of pastoral studies at Moody Bible Institute in Chicago, where he served as professor of applied theology and church ministry for 25 years. He is the author of several books, including All Together Different (with J. Brian Tucker), The Surprising Grace of Disappointment, A Stranger in the House of God, and True Discipleship: The Art of Following Jesus. He is a contributing author to the Moody Bible Commentary and also serves as a contributing editor for Moody Bible Institute's publication Today in the Word, where you can read his monthly "Theology Matters" column. He and his wife, Jane, have two sons.