July 29, 2020
Hour 1: Dr. Deb Gorton: Embracing Uncomfortable
If given the choice between what is best and what is easiest, which do you normally choose? Most of us, if we're honest, tend to lean to the comfortable, the easy path. What will bring about the most satisfaction and joy in the long run? Join Ken and Deb as they visit with Dr. Deb Gorton who will challenge us to make our choices based on our Kingdom values in order to experience all the good work God has prepared for us.
Hour 2: Jessica Trowbridge: SAFE Families
How is COVID 19 affecting the ministry of SAFE Families here in our community? What are some ways that we can support families that are in need of extra support during this season? Wednesday we visit with Jessica Trowbridge from SAFE Families as she shares a ministry update and shares some ways that we can serve Quad City families.
Hour 3: Mid-Morning Show Coffee Break
Watch the 50th Mid-Morning Show Coffee Break on our new Youtube Channel!
IN THIS EPISODE
Dr. Deb Gorton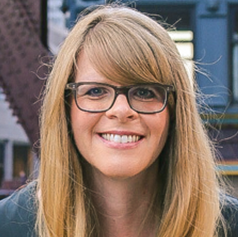 Dr. Deb Gorton
Dr. Deb Gorton directs the Clinical Mental Health Counseling program at Moody Theological Seminary, as well as the MTS Counseling Center. Author of Embracing Uncomfortable (Moody Publishers), she also serves as the Gary D. Chapman Chair of Marriage, Family Ministry, and Counseling of the Moody Bible Institute of Chicago. Dr. Gorton works as a change agent for individuals, organizations, and emerging leaders, helping them refine and embrace their purpose. She earned a PhD in Clinical Psychology from Fuller Graduate School of Psychology.