July 28, 2020
Hour 1: Dr. David Pendergrass: A Most Bizarre Christian Virtue
How would Jesus teaching of the beatitudes be received by the people of that day? Would it have sounded different than that of the religious leaders? Tuesday Pastor David Pendergrass will point us to a bizarre Christian virtue that's found in that famous sermon and what it means for us today. Be listening to this challenging teaching and find out more about this new Pastor to the Kewanee community.
Hour 2: Dr. Kathy Koch: School in the Midst of COVID 19
Plans for getting kids back to school are in flux and many students and parents are wondering how to make the most of their education in the midst of a new normal. Be listening for the expert help from Dr. Kathy Koch Tuesday. Dr. Koch will share principles for motivating your kids to be responsible, brave and compassionate in these unchartered waters of school in the midst of COVID 19.
IN THIS EPISODE
Dr. Kathy Koch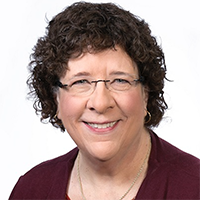 Dr. Kathy Koch
Dr. Kathy Koch is the Founder and President of Celebrate Kids, Inc., a Christian ministry based in Fort Worth, Texas. She is an internationally celebrated speaker and popular radio guest who has influenced thousands of parents, teachers, and children in 30 countries through keynote messages, workshops, seminars, assemblies, and other events. Dr. Koch earned a Ph.D. in reading and educational psychology from Purdue University and was a tenured associate professor of education at the University of Wisconsin-Green Bay, a teacher of second graders, a middle school coach, and a school board member for a Christian school prior to becoming a full-time conference and keynote speaker.