July 08, 2020
Hour 1: James Hilt: How to Have a Better Relationship with Anybody
What is one of the main barriers to having a better relationship with anyone? Wednesday we'll visit with counselor James Hilt about what needs to be rooted out and what needs to be watered to grow thriving relationships. If you are feeling disconnected and resentful, this reset may be helpful in moving toward a healthier, happier friendship with others.
Hour 2: Glenn Stanton: Loving My (LGBT) Neighbor
Jesus has commanded us to love our neighbor as ourselves and Wednesday we'll learn how to live this out with our gay and lesbian neighbors. Glenn Stanton will offer insight into developing friendships and find meaningful lasting relationships without either sacrificing or compromising our own beliefs. From Jesus' question "who is my neighbor?" we discover the clear message is that we are to love the people that live at the end of our ideological or sociological spectrum. We'll discuss how to do this in a Christ-honoring way on Wednesday morning.
IN THIS EPISODE
James Hilt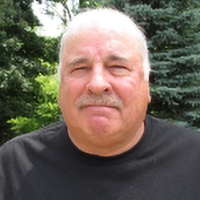 James Hilt
James Hilt (B.S., M.S., University of Wisconsin) is director of counseling for the "Chapel of the Air" and maintains a private practice for individual and marital counseling.
Glenn Stanton
Glenn Stanton
Glenn Stanton is the director of Global Family Formation Studies at Focus on the Family and a research fellow at the Institute of Marriage and Family in Ottawa, Ontario. He debates and lectures extensively on the issues of gender, sexuality, marriage and parenting at universities and churches around the world. Stanton served the George W. Bush administration for many years as a consultant on increasing fatherhood involvement in the Head Start program. Stanton is a graduate of the University of West Florida with graduate degrees in philosophy and history. He resides in Colorado Springs with his wife and five children.